Meet Our Intelligence Team
Friday, 22 February 2019
A Team of Two...
In 2019, the intelligence department at GPF consists of Garrett Thomas and Isabel Ruiz-Covarrubias, and this is what this duo has to say about their department:
We strive to achieve the highest level of excellence, leveraging the synergy between top industry professionals in order to secure, protect, and investigate with precision and professionalism.
These two were asked a series of questions to help you understand what they do and what they think of the intelligence side of the security industry.
1. What is your role in the Intelligence Team?

2. What do you think of when you hear the words "executive protection agent/bodyguard" or "private investigator?

3. What is the difference between an EP agent and a PI, in both their roles and what a typical day could look like for each?

4. Have you ever personally hired a bodyguard or investigator?

5. Tell us a little bit about yourself and what you like to do in your free time. 
---
Garrett Thomas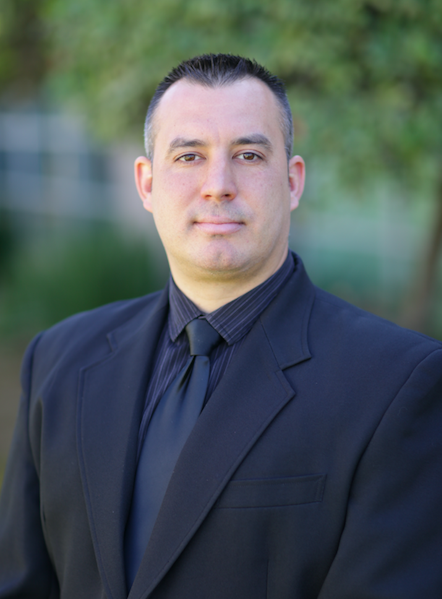 I am the director of intelligence. I work on building our executive protection team and coordinating protection details, as well as manage private investigation details.
In relationship to the terminologies, executive protection agent and private investigator, I recognize them as industry professionals and associate them with our industry. Sometimes, when I hear a few alternate terminologies such as "bodyguard" I generally associate this with somebody on the outside of the industry. For example, generally clients use this terminology.
An executive protection agent's modus operandi is designated towards protection of people. A private investigator is mainly focused on receiving information. An EP agent may gather information, but the purpose is to protect people. A PI may also protect individuals, but incidentally during an investigation. The difference is in the main focus and purpose of employment for each agent. Hopefully, a typical day for both an EP agent and a PI is boring! Typically, EP agents can always work on brainstorming risk mitigation situations in their off time. In regards to PIs, scouring through open sources to get additional information or conducting surveillance can be a daily routine.
I have never hired an EP agent or a PI myself. However, I can understand the situations other may be in to hire such a person.
Away from work, I spend time with my family including my wife, 7 month old son, and three dogs. I also enjoying going fishing.

---
Isabel Ruiz-Covarrubias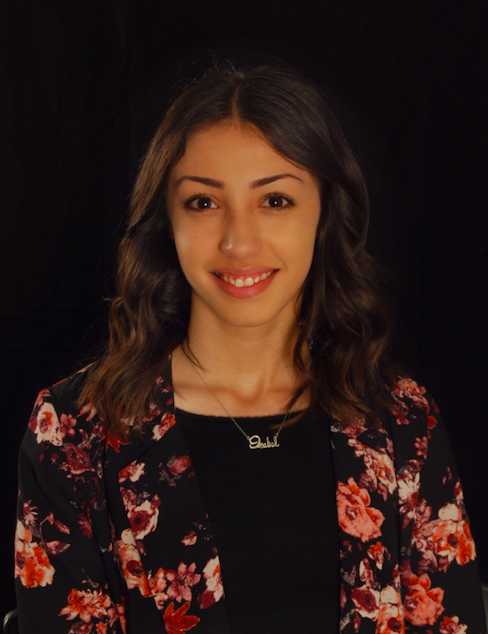 I am the marketing engagement support assistant. I work on all things marketing! I coordinate Garrett's schedule to allow him to attend different conferences and I help edit presentations for Garrett to use at those events. Also, I manage our social media accounts including our blog on our website, our K-9 Arrow's Instagram, Twitter, Facebook, and LinkedIn. I work on preparing content for a week at a time. When it is that time of year, I prepare all course work for our in-house executive protection academy classes. Currently, the sessions are going on now! 
I had little knowledge about the intelligence side of our industry until moving into this role. When I think of executive protection agents I think of the agents that protect the presidents. On the other hand, when I think of a private investigator I think of someone undercover gathering information on someone without anyone being aware of them.
Both an EP agent and a PI have similar duties in some ways. Both are trained to protect, but have different focuses. The EP agent's sole focus is protecting their client. Depending on what may happen while with the client the EP agent may do a range of different tasks. For the PI, their main focus is to gather information on the suspect they are investigating. If the suspect is hostile and search to hurt the client, the PI may need to intervene and protect the client. 
Luckily, I have not ever had to hire an executive protection agent or a private investigator, but who knows. Depending on the situation, maybe one day I will need to.
When I am not working I spend time with my husband. We are expecting a Mini American / Australian (Aussie) Shepard puppy in April. When that time comes, I will be spoiling our puppy, teaching him tricks, and taking him to dog parks and on walks.
---
The Intelligence team has many goals for the 2019 year and is working hard everyday to not only bring in new clients, but to achieve those goals and more!
Last modified
Friday, 22 February 2019