Arrow: Our Office K-9
Wednesday, 07 August 2019
If you ha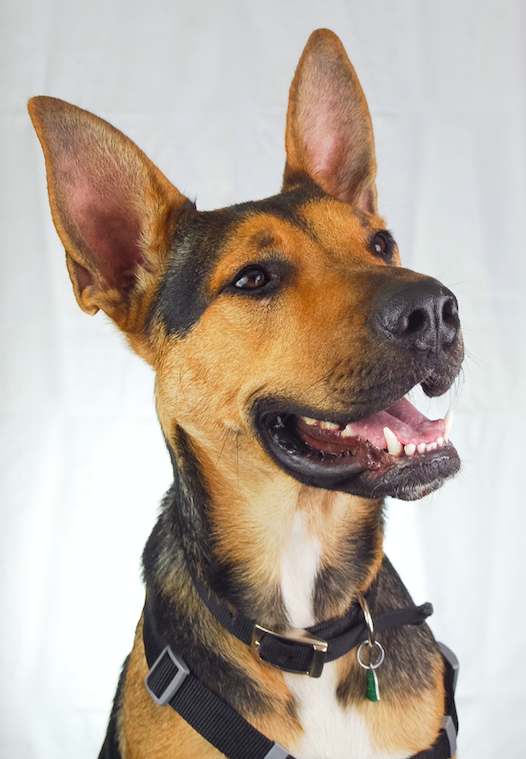 ve been into our office before, you may have heard or seen our office K-9, Arrow. He loves his job here in the office. Currently, Arrow is trained in several variances of two basic abilities. One being the ability to sense a physical threat and protect his handler, and the second being the ability to be sent on command and attack.
The first ability is one that is created through honing in on his basic nature, "protecting" his pack. Many common elements have been used to demonstrate what a physical threat looks like.
Arrow will incite a response like barking if someone is yelling or screaming; however, he will not act on those actions alone. If someone forms their hand(s) into a fist in conjunction with the aggressive yelling or screaming, that can be deemed as bite worthy. Additionally, the act of raising an object, such as a bat or club, in an attacking motion, can also be cause for a biting action.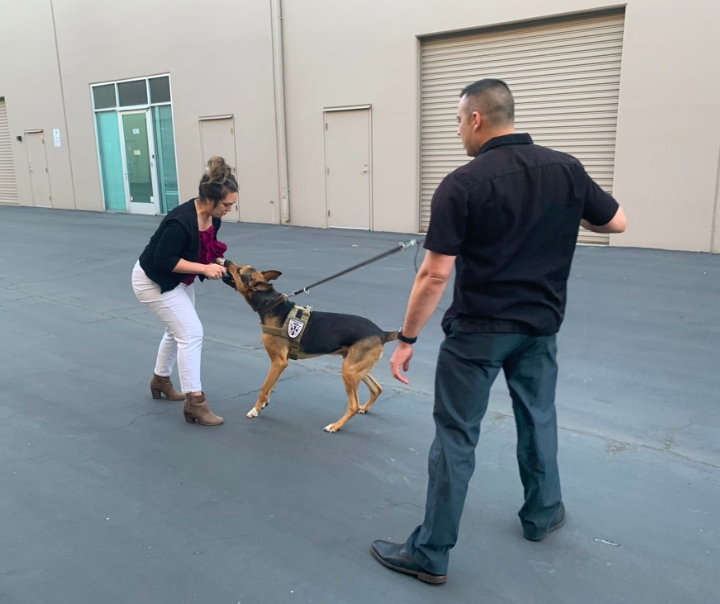 The second ability is the ability to be commanded to attack. This is a more difficult ability. The first ability is more common and helpful in protection of a security officer. However, Arrow still maintains the ability to be sent out away from his handler and bite. Situations where this could be useful is if a room needs to be cleared of a hostile person or any other given situation where there is a response from an attacker. 
The most important part of Arrow's training is the "call off". If any of the above instances occur and Arrow is threaten and attacks or is commanded to attack, he is trained to "let go" or stop what he is doing. At this point, Arrow will return to his handler and go into the "sit" position.
Arrow may be trained in these two main abilities, however, here at Guardian Protection Force Inc., we believe his most valuable asset to the team is his camaraderie and companionship. Having those sharp teeth backing up our staff in the office is just a perk of having our good faithful friend, Arrow!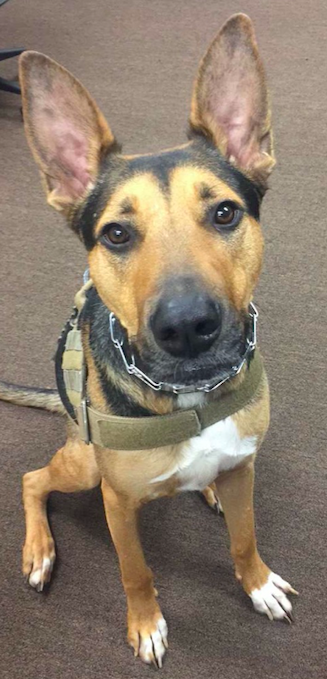 Last modified
Wednesday, 07 August 2019