Employee Spotlight - FTO Jackie Todd
Tuesday, 03 January 2023
E M P L O Y E E    S P O T L I G H T 
FIELD TRAINING  OFFICER    
JACKIE TODD 
GPF is really excited to announce our latest Employee Spotlight newly minted Field Training Officer, Jackie Todd. From day one this outstanding officer has hit the ground running quickly becoming an executive protection agent and completing challenging assignments. FTO Todd first came to Guardian in March of 2022 with over 20 years of experience in the military police and law enforcement. His exceptional skills and knowledge made him an obvious choice for the rank of FTO. On his time off he enjoys camping, fishing, shooting and archery. Recently, he has taken up the intricate hobby of reloading.
As always, we posed a series of questions to Mr. Todd, and he got back to us with some very interesting answers. First, we asked, what motivates FTO Todd to do his job well, he replied, "My motivations to do my job well are my faith, my family, and my ability to continue serving and protecting people. I have always enjoyed helping others. Additionally, I enjoy teaching people and helping them grow if they are willing to learn and improve." 
Next, we asked about his overall goals in the security industry. He rocked us with a stellar reply, "My overall goals are to use my skills and knowledge to amplify the greatness of Guardian and make it even better." 
Lastly, we asked our favorite question, "What is the best advice you could give to new hires?" FTO Todd replied, "There are three things I have learned over the years. The first is to always be honest, your deception will eventually come out. When the trust is gone so is your ability to operate in this industry. Second, learn skills in tactical communication. They really are invaluable and can save you from liability and tons of paperwork. Lastly, have a good command presence, but don't be a jerk. Good customer service skills will ensure you accomplish this. You can be that force in the room that everyone knows is there and the way you carry yourself commands respect without demanding respect. If you have to tell everyone you're in charge you are probably not in charge. Let your demeanor and presence do that for you. People will naturally look to you for guidance." 
There are a lot of truths in these answers, and we cannot wait to see how far FTO Jackie Todd will go in Guardian Protection Force. Congratulations again!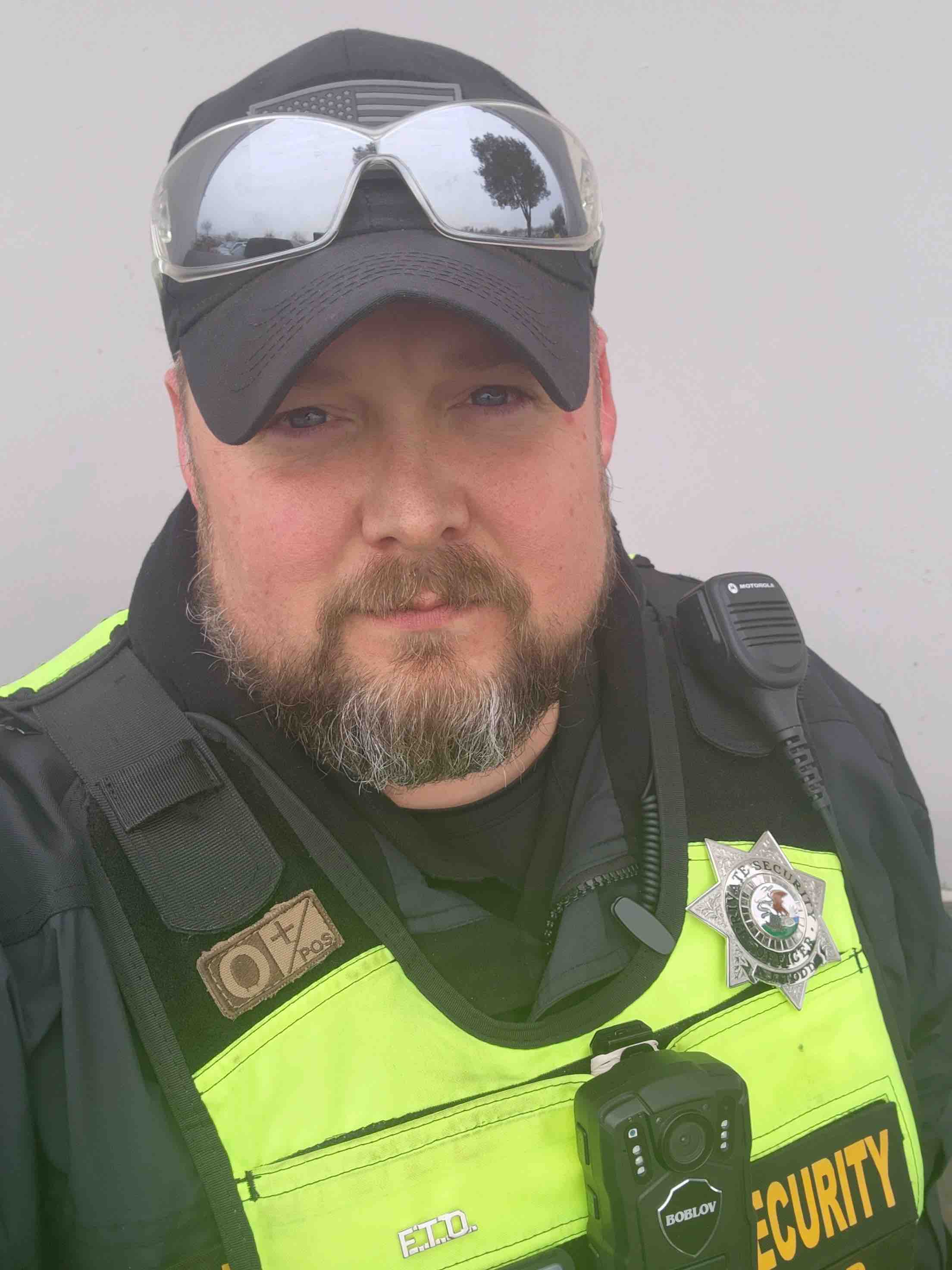 Last modified
Thursday, 01 June 2023