Basic Self Defense Course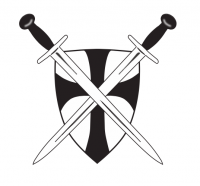 Training of Basic Self Defense Skills and Survival Techniques. Join us for a dynamic, life-saving evening and a mini-workout. No previous experience required. 
Guardian Protection Force was founded in 2010. Our legacy is established by prioritizing core values each day to deliver the highest caliber security service to our communities and customers. Our ultimate mission is to be the Guardians of the communities we serve. 
. 
This course is taught by Garrett Thomas, read his full bio here: 
Garrett Thomas is a private security professional. He currently works in the
role as Director of Intelligence, CEO for Guardian Protection Force Inc. an
armed guard and executive protection company.

Garrett is an experienced security professional who has performed many
high profile international assignments as an executive protection agent,
advance agent as well as team lead.
Garrett began his career working for D.O.J. in a non-law enforcement capacity while attending Sacramento City College working towards his AA in administration of justice (aka Criminal justice).
Shortly after, Garrett decided not to pursue a career in law enforcement and felt that his work would be better suited in the private sector. He received all necessary permits and education and moved on to being an armed security officer for a local company in Sacramento California. He quickly moved his way through the ranks and was given an executive protection role. During his service time working in
this role, Garrett achieved Kyu ranking within the Bujinkan organization, an international organization that comprises 9 separate Japanese martial arts. He currently holds Kyu ranking in 9 martial arts.


In 2010, Garrett founded an executive protection company, utilizing his skills learned in the field from prior employment. During this same year Garrett joined the U.S. Coast Guard Auxiliary and has conducted search and rescue missions ever since.

Garrett is currently a CPR, AED, and basic first aid instructor certified under the American Heart Association guidelines.

Garrett holds bachelors in intelligence with a minor in criminal intelligence from the American Military University, an accredited and international recognized institution for Global security studies. He has conducted Executive protection for private companies and their executives as well as government executives. He has managed large guard forces throughout the State of California and
has conducted risk management investigations for large organizations.

Garrett is a member of FBI's Infragard program, an intelligence sharing partnership between private and public agencies. He is also a member of CALSAGA an organization that holds trainings for managers within security organizations and is an active member. Garrett is also a licensed private
investigator and private patrol operator.

Since Garrett has proudly served in the private sector of public safety, he continues to further his education and certifications and has been proud to serve as CEO of Guardian Protection Force Inc.
Please Note: Course Purchase is NON-REFUNDABLE. 
Event Properties
| | |
| --- | --- |
| Event Date | 05-30-2019 6:30 pm |
| Event End Date | 05-30-2019 7:30 pm |
| Registration Start Date | 05-10-2019 8:00 am |
| Capacity | 15 |
| Cut off date | 05-30-2019 6:30 pm |
| Individual Price | $25.00 |
| Location | GPF Headquarters |