All About Password Security & Managing Passwords
Monday, 14 January 2019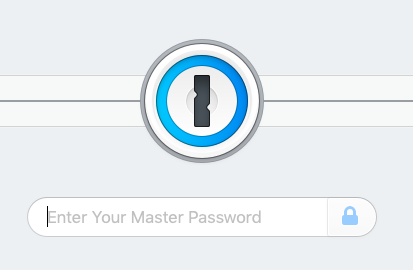 All About Password Security
& Managing Passwords
The average individual has many username and password combinations throughout multiple websites, applications, and other platforms. Using a password manager is an effective way to generate, organize, and maintain many usernames and passwords all in one location. Most password managers require a "master password" which allows you to gain access to a database containing your various saved logins. This makes it easier for the user to only memorize their "master password" to retrieve all their important information. As their main goal, password managers strive to ensure maximum user security.
With the advancement of technology, many websites are now requiring certain password requirements to be met. This usually includes 1 uppercase and 1 lowercase letter, a numeric value, and at times, some of the following symbols: !,?,@,#.
So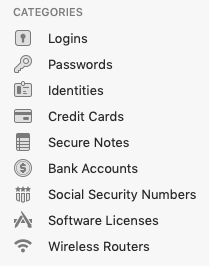 me password managers, for example, 1Password, a well known password management company, allow the user to store additional items besides logins. This can include, but is not limited to: bank account and routing numbers, credit card details, secure notes, etc. See the picture to the right for more examples from 1Password.
Most of the newer password managers also have an application for mobile devices. This allows the user to not only access their information on their computers, but also take it with them on the go. On the other hand, this may present some security concerns for some due to many people carrying their phones with them at all times. For instance, If someone loses their phone, and it ends up in the wrong hands, the person who finds the lost phone may be able to hack and unlock the phone owner's password manager to steal their information.
A major blunder committed by people everyday is attempting to create a password that is easy to remember. Many people use passwords they know they will not forget; such as their loved ones, a significant date like birth date or anniversary, or people use passcodes such as 1234. For maximum security, ensure that you create a truly unique and random password that it is not easy for others to discover.
This is another reason why an encrypted password manager is advisable. They can create truly unique and random passwords, such as the one below, and save them for you automatically.
Nhs82!JK*%
Be smart and secure. Do not get hacked for being lazy! And remember, everyone has access to technology, and it can be used by criminals with wrongful intentions, or it can also be used in a positive protective manner as well.
Last modified
Wednesday, 16 January 2019