Why Hire a Private Investigator?
Monday, 03 February 2020
Have you ever looked back and said,
"If I only knew _______,
I would have done ___________?"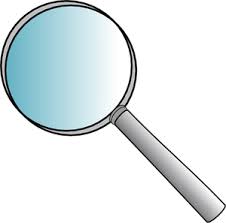 The question is really, have you ever had a big life decision to make and needed a small piece of information that could help you make the most informed decision?
One investigator on our team at Guardian Protection Force was asked,
"Why did you decide to become a
private investigator after years
as detective for a public agency?"
He explained a story were his daughter got married to an individual. He helped both his new son in law and daughter out with several financial matters.
Only to later find out that his new son in law had a history including bankruptcy and many poor decisions.
He stated that he was very surprised that he made this mistake.
Ironically, he had conducted many investigations as a former detective, yet he never consider to look into his daughters loved one. He the explained,
"Knowing what I know today
I would have
hired a private investigator
to look into this person
before deciding to help him"
He explained that aided in his decision to become a licensed PI himself, that there is clearly a need for people to hire  private detectives so that they can make better and informed decisions.
Yet another team member here at Guardian was conned into buying a part of a company that never existed. The con man ended up spending time behind bars but the victim never received his money.
Both of these short stories just go to show how common these issues really are.
When people think of a P.I. they often think of a spy sneaking around and using deceptive tactics.
The reality is that there are a lot of people who use private investigators for many simple matters that can save them a fortune in the long run.
What life matter
could you have changed
by hiring a private investigator?
Last modified
Tuesday, 04 February 2020