CALSAGA: Stay-at-Home Order and Exclusion for Private Security
Thursday, 19 March 2020
CALSAGA shared this Breaking News Regarding COVID-19 and Private Security's Classification as Essential Emergency Services:
"As you have likely already learned, Governor Gavin Newsom issued an Executive Order ordering all individuals living in the State of California to stay home or at their place of residence except as needed to maintain continuity of operation of the federal critical infrastructure sectors. 
Included as one of the sixteen Critical Infrastructure Sectors, the Emergency Services Sector website states: 
The ESS also includes private sector resources, such as industrial fire departments, private security organizations, and private emergency medical services providers."
Read More From CALSAGA's Stay-at-Home Order and Exclusion for Private Security Update Here. 
Even though we are an Essential Business, here's what Guardian Protection Force Inc., is doing to help minimize the spread and practice Social Distancing as best as possible: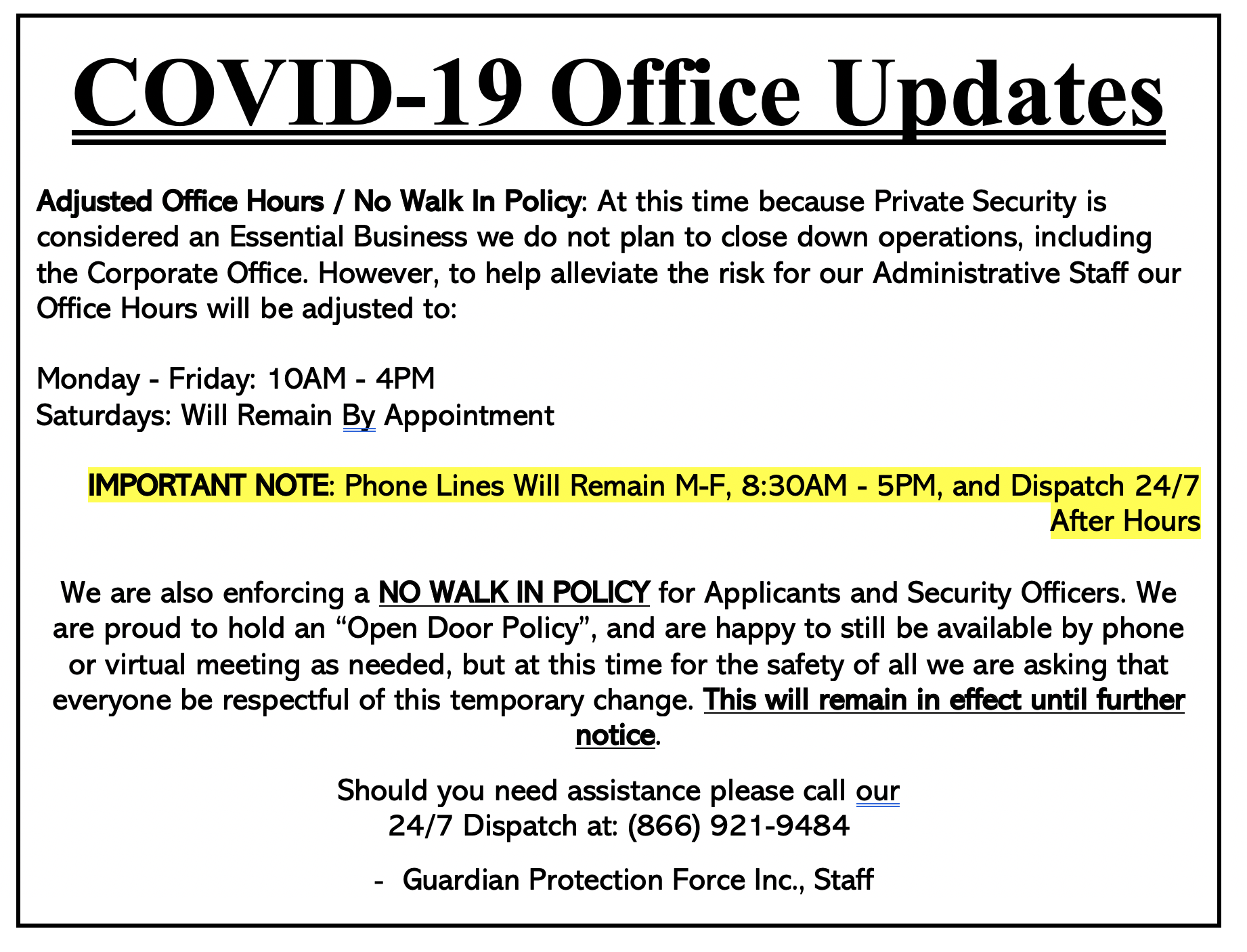 Last modified
Thursday, 19 March 2020