Continuing to Navigate COVID
Tuesday, 01 February 2022
So, how has Guardian Protection Force Inc.,
Navigated the Trying Times of COVID-19?
Toward the beginning of the pandemic we did a blog on Navigating Covid-19. In it, we outlined new policies and reinforced our commitment to serving our clients and communities on the frontlines as Security Professionals. At the time, like all of you, we had no idea how long the pandemic would last but we hunkered down and braced for the worst.
(Spoiler Alert!) 
. 
. 
We're excited to report:
GPF weathered the storm
 and in some areas
we even came out ahead.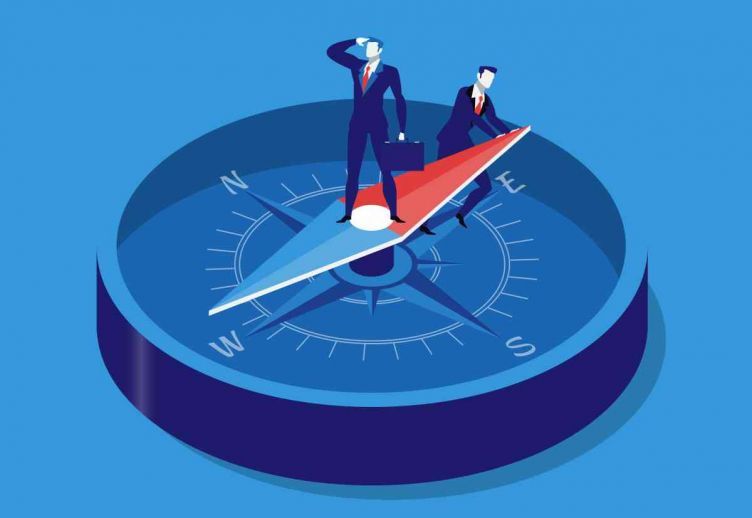 One of the biggest, and most obvious, wins for Guardian is that we are still here.
Sadly, many of us have had to watch as our favorite businesses have been forced to close down. In the middle of the pandemic, this sword of Damocles had been ever present in the minds of CEOs everywhere, but especially with small businesses.
To keep GPF from peril our admin team worked tirelessly for days and weeks to reduce the negative impact to our employees and clients. While there were lean times the process worked and GPF has gained more than it has lost. Guardian Protection Force Inc., did not need to downsize our location, in fact we are in the process of purchasing a bigger and better location. GPF did not need to remove Security Officer Benefits, all uniformed officers got a slight raise and 401Ks are still offered to our security professionals. Surprisingly, we did not suffer huge turnovers either. Most of the Security Staff and Officers remain at Guardian despite the challenges of the pandemic.
Adapting to the constant changing flow of Covid-19 has been a stressful one but few know that better than our clients. The ones who were fortunate to remain open had to make some interesting changes to their customer relations. Providing masks, hand sanitizer, plastic gloves, and even requiring hand sanitizer on top of plastic gloves, were just some of the things our clients had to do to stay open.
Conforming to the new Covid restrictions was, at times, frustrating and even infuriating for some, and our frontline workers were there to deal with the high-tension situations that did not exist before the pandemic. All over the country people who refuse to follow the covid guidelines and restrictions set forth by private businesses have created conflicts.
Unfortunately, this means our frontline, 
essential workers
and Uniformed Security Officers
have had to confront incidents
that can easily spill over into violence.
Thankfully, our admin staff foresaw this possibility and provided GPF Security Officers with training on situational awareness, conflict resolution and de-escalation. As a result, hostile instances were rare and did not lead to serious injury or damage to employees or clients.
In summary, GPF has done quite well in spite of a global pandemic,
and we will close this blog with a look toward our goals for 2022: 
Our theme for this year is: E V O L V E 
We will continue to aim for an 8 0 % retention rate
GPF is looking to increase billable hours and sales goals by 3 3 %
And finally we are hoping to add more benefits for our
Security Professionals - Including M A J O R    M E D I C A L
"The measure of intelligence is the ability to change."
- Albert Einstein
"Adapt or perish, now as ever, is nature's inexorable imperative"
– H. G. Wells
Just in Case, URL - 2020 Navigating Covid-19 Blog: https://www.gpfsecuritycorp.com/blog/item/325-navigating-covid-19
Last modified
Wednesday, 30 November 2022