John Fredrick Parker the Bodyguard who Failed President Lincoln
Monday, 21 February 2022
John Fredrick Parker
the Bodyguard who Failed President Lincoln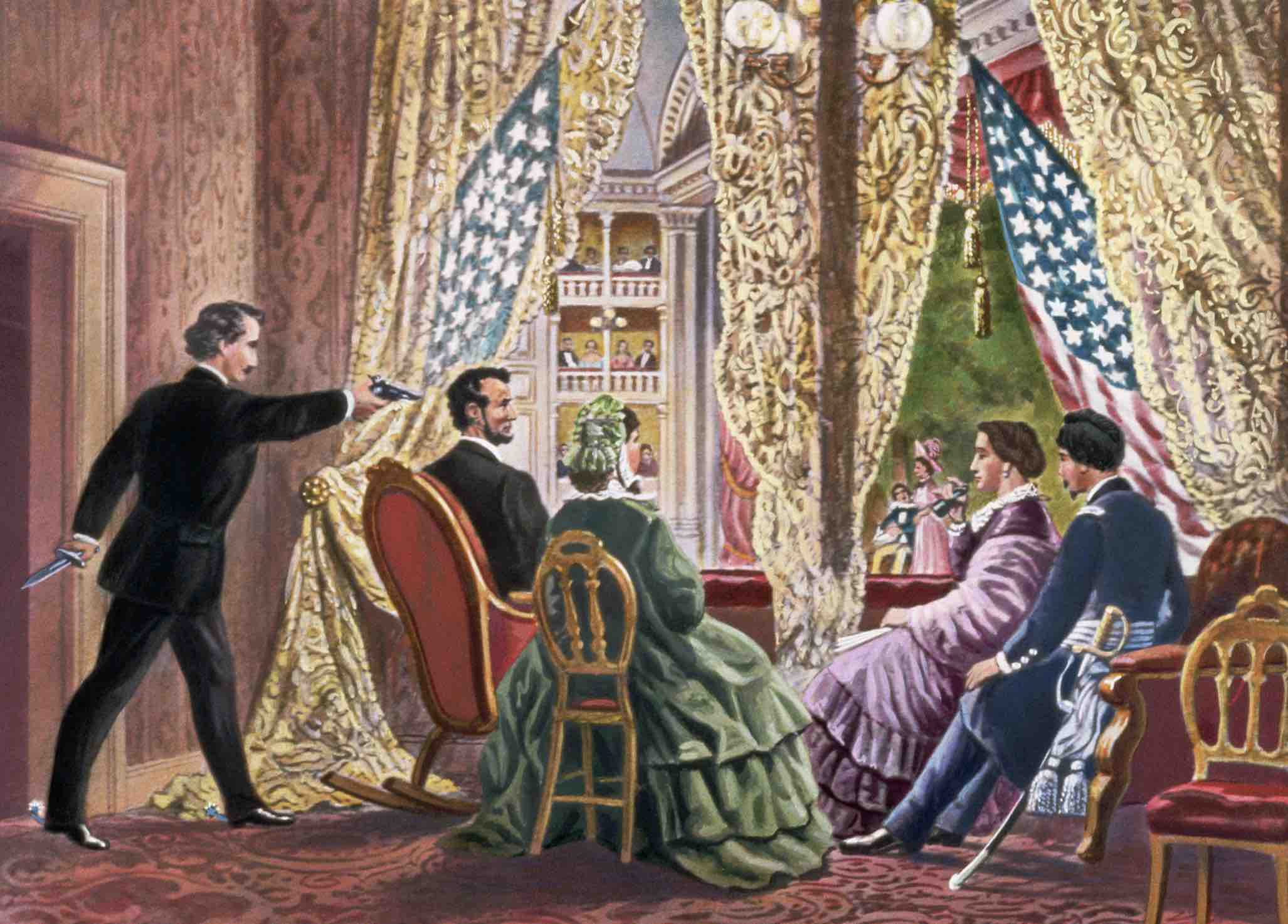 The night of April 14,1865, President Lincoln, and his wife Mary Todd Lincoln took in a play at Ford's theater. While the infamous acts of that night are well known, a question remains unclear. How did an armed man, John Wilks Booth, infiltrate a secure location and assassinate the president?
The answer is simple, no one was there to stop him.
To be clear the office of the president has had an executive protection team since its inception and, over time, lessons were learned.  Sometimes the hard way. This is one of those instances.
As the play began John Parker, one of four men assigned to bodyguard the president, was at his post inside Lincoln's box at Ford's theater. He later expressed to family members that Abraham Lincoln released him until the end of the play. When the play reached the intermission Mr. Parker, accompanied by the coachman and footman, left his post and grabbed a drink at an adjacent tavern called the Star Saloon.
In an almost Hollywood twist of fate, John Wilks Booth was also at the Star Saloon building up the courage to go through with the plan to kill Mr. Lincoln.
This has given rise to many conspiracy theories that the two were in league, though it is wildly believed that Mr. Parkers actions were based in incompetence and not political intent. However, for the sake of argument if the two had been working together where did the risk assessment go wrong. The fact is the Secret Service was a new institution (1865) and the D.C Metropolitan Police Department was not much older (1861). John Parker was there from the start, and it can be speculated that his loyalty to the Union was never really in question, despite his poor behavior while in uniform.
Despite the creation of the Secret Service earlier that year, Mr. Parker was not an agent, he was a police officer and not a very good one. According to records he had been brought before a disciplinary board several times for various charges. All of which he gave laughable excuses.
Mr. Parker defended himself for getting caught sleeping on a streetcar when he was supposed to be patrolling the area. His excuse was he heard ducks quacking on the car and climbed aboard to investigate. If your eyes are rolling in your head right now, I don't blame you. Other charges included: drinking while on duty, and frequenting brothels. Of course he explained to the board that the prostitutes sent for him. With such an incompetent performance record, it is no surprise that John Wilks Booth got into the presidential box at Ford's Theater. The better question is how did this man even get on Lincoln's security detail?
Let's take a step back.
This blog is not designed to continuously bash a man who was never qualified to guard a poodle, let alone a president. This blog is to remind you that integrity and situational awareness can be the difference between an incompetent security officer and a great one. Making the right choices while on duty is not always easy or clear, however, there are some obvious no-no's when guarding a property or individual, especially a head of state.
No sleeping, no drinking no prostitutes, and above all, never leave your post until properly relieved. I think we can all agree on that.
These days security officers can become distracted by simply looking at a phone and in these days of active shooter threats, a glimpse at your screen can be the difference between life and death.
"Whenever you have
this level of incompetence,
that's uncalled for.
Somebody's head should roll, period."
-Paul Asfour
[Side note]: John Parker's head didn't roll after his failure. He was reassigned to Mary Todd Lincoln's security detail before she left the White House. One night she told Mr. Parker exactly what she thought of him then kicked him out of her room.
Just in case URL: https://cdn.history.com/sites/2/2018/04/GettyImages-517292384.jpg
Last modified
Thursday, 01 June 2023