National K-9 Veterans Day
Sunday, 13 March 2022
National K-9 Veterans Day
During the last century K-9 units, both on and off the battlefield, have played a pivotal role in providing security for soldiers and the public. K-9s in security and law enforcement are invaluable and have been for over a hundred years.
In 1907 when New York Police Commissioner Bingham learned of a K-9 facility in Belgium he sent one of his inspectors to train dogs. The inspector came back with the knowledge and the dogs to recreate a similar program in the United States.
After nearly five years of training the dogs and their handlers were deployed to Long Island to work the night shift.
The results were mixed.
The dogs were unaccustomed to the general public, having been isolated in a training camp for most of their lives. The dogs were trained to view all humans not wearing police uniforms as hostiles. Due to the number of complaints and the introduction of the automobile, the K-9 program was discontinued.
After World War II there was a surge of demand for K9 units and in the early 1950s a ex-marine dog trainer was hired by a private company to train dogs to do patrols, disarm and restrain a suspect, scale walls, clear buildings, and be hostile or docile on command. Over the decades, through trial and error, the training of K-9 units has become much more sophisticated and task specific. Allowing the dogs to become experts in one specific task helps prevent the dog from becoming overloaded with information.  
I'm sure by now we are all very familiar with what a military K-9 unit does, but what manner of recompense do we give to them?
Sure, a lot of petting and a chew toy can go a long way but is there an medal that veteran dogs can receive? Surprisingly, the answer is a 'yes'. Veteran dogs not only receive the similar awards as their human counterparts, but they also receive the same rank. Little known fact: K-9 units in the modern military always outrank their handlers. All dogs fighting overseas are non-commissioned officers (Sergeants). This prevents the handler from neglecting or abusing the animal. It well documented that K-9 units and humans have had a close relationship in warfare.
Many tasks assigned to our four-legged battle buddies include:
Combat,
scouts,
security,
messengers,
mercy dogs,
and trackers.
However, every now and then you get a dog that kind of does it all.
Meet Sergeant Stubby, an American Bulldog Terrier mutt and possibly the most famous dog of World War I. SGT Stubby served with the 102nd Infantry Regiment in the trenches along the French frontline and was the only dog in history to receive a combat commission to Sergeant. He attained this promotion after capturing a German spy and restraining him until allied soldiers arrived. This brave dog fought in the muck for 18 months and took part in over 17 battles. During that time he was wounded by a German grenade and was exposed to mustard gas. But that's not all. SGT Stubby would venture out into no man's land and used his ultra-sensitive hearing to listen for incoming artillery fire then alerting the others to take cover. Today, many K-9 units have conducted such amazing feats on the battlefield that it warrants the highest award a military service dog can be bestowed with. Established in World War II the PDSA Dickins Medal is the equivalent of the Medal of Honor for military animals.
In 2017 Kuno, a Belgian Malinois service dog, was sent into Afghanistan with a British SBS (Special Boat Services) taskforce. There they came under fire and were pinned by a Al Qaeda extremist who used grenades and machine gun fire to keep the British forces from advancing. Kuno's handler then sent him loose and without a second thought Kuno, using special night vision goggles rushed through a storm of bullets and tackled the insurgent to the ground. Kuno was shot twice in the hind legs and eventually they needed to be amputated. However, Kuno's actions that night broke the deadlock in the firefight allowing the SBS team to complete their objective.
To all four-legged veterans
and their handlers
we wish you a safe and
happy National K-9 Veteran Day!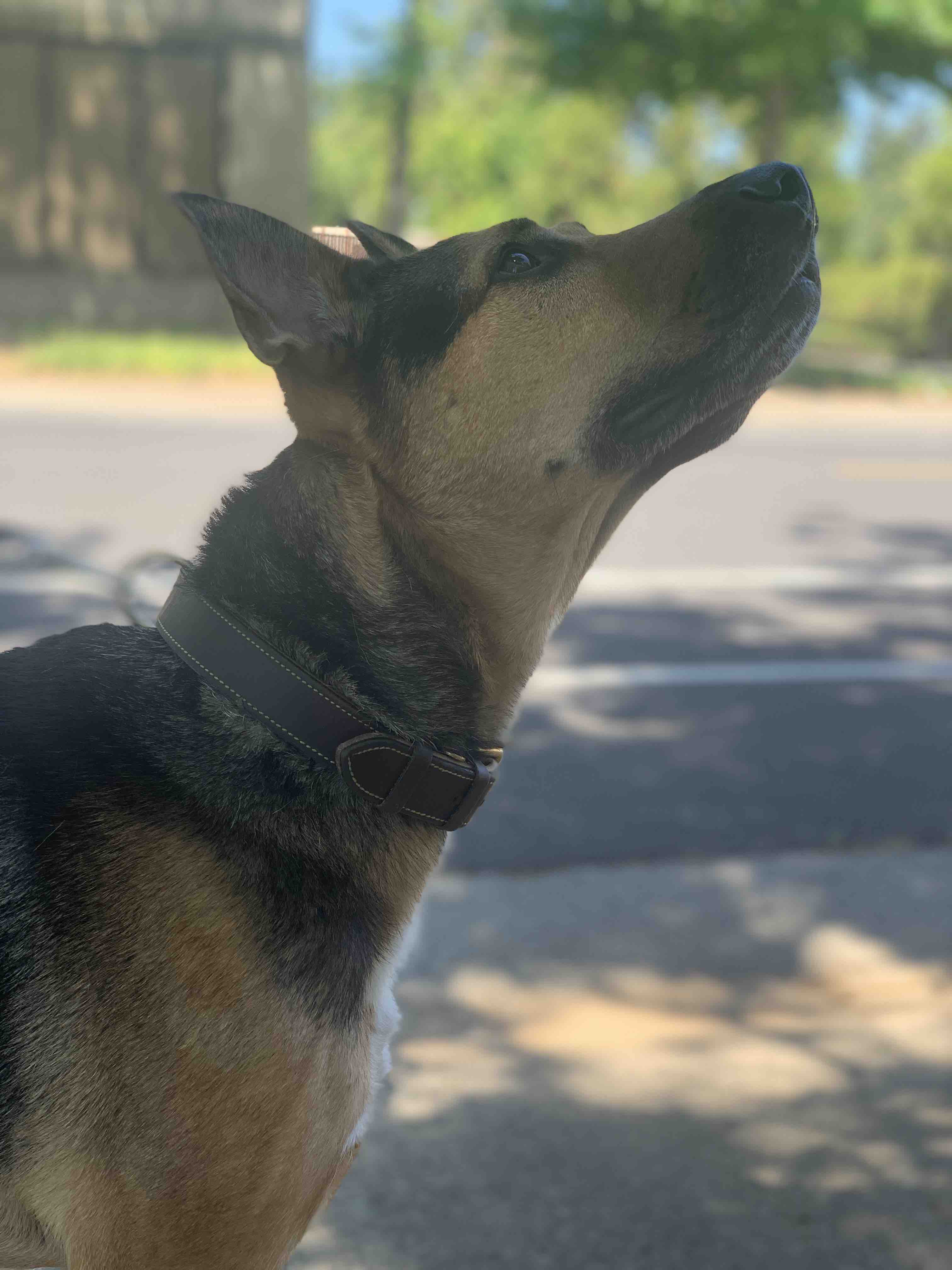 "What counts is not
necessarily the size
of the dog in the fight,
it's the size of the fight in the dog."
– Dwight D Eisenhower
Last modified
Wednesday, 04 October 2023