Employee Spotlight: Meet Lt. Davis Spaid
Friday, 18 March 2022
EMPLOYEE SPOTLIGHT: 
MEET LT. DAVIS SPAID 
Guardian is very happy to introduce our latest addition to the ranks, Lieutenant Davis Spaid. If the name sounds familiar, then you probably met him while at Security and Firearms Training Academy (SAFTA) he was employed as a class instructor and business manager there. Guardian has a policy of hiring or promoting the right person for the right position. If the right person does not exist then that position will remain vacant. To put that in context, Guardian has not had a lieutenant in over three years. 
Lt. Spaid qualifications for this role of Lieutenant are beyond reproach. Lt. Spaid has had a prominent career in both law enforcement and security. He served as a police officer in South Lake Tahoe, a Peace Officer for Nevada State of Corrections in Lovelock, a domestic violence response officer for CA POST, a court appealed expert witness for use of force, and an executive protection agent for several celebrities as well as two U.S Presidents and a Secretary of State.  Lt. Spaid has also created a list of programs to instruct and inform the public on proper use of firearms and non-lethal devices.
The real question
is not whether he is qualified
but why would
he choose Guardian, here's what he said: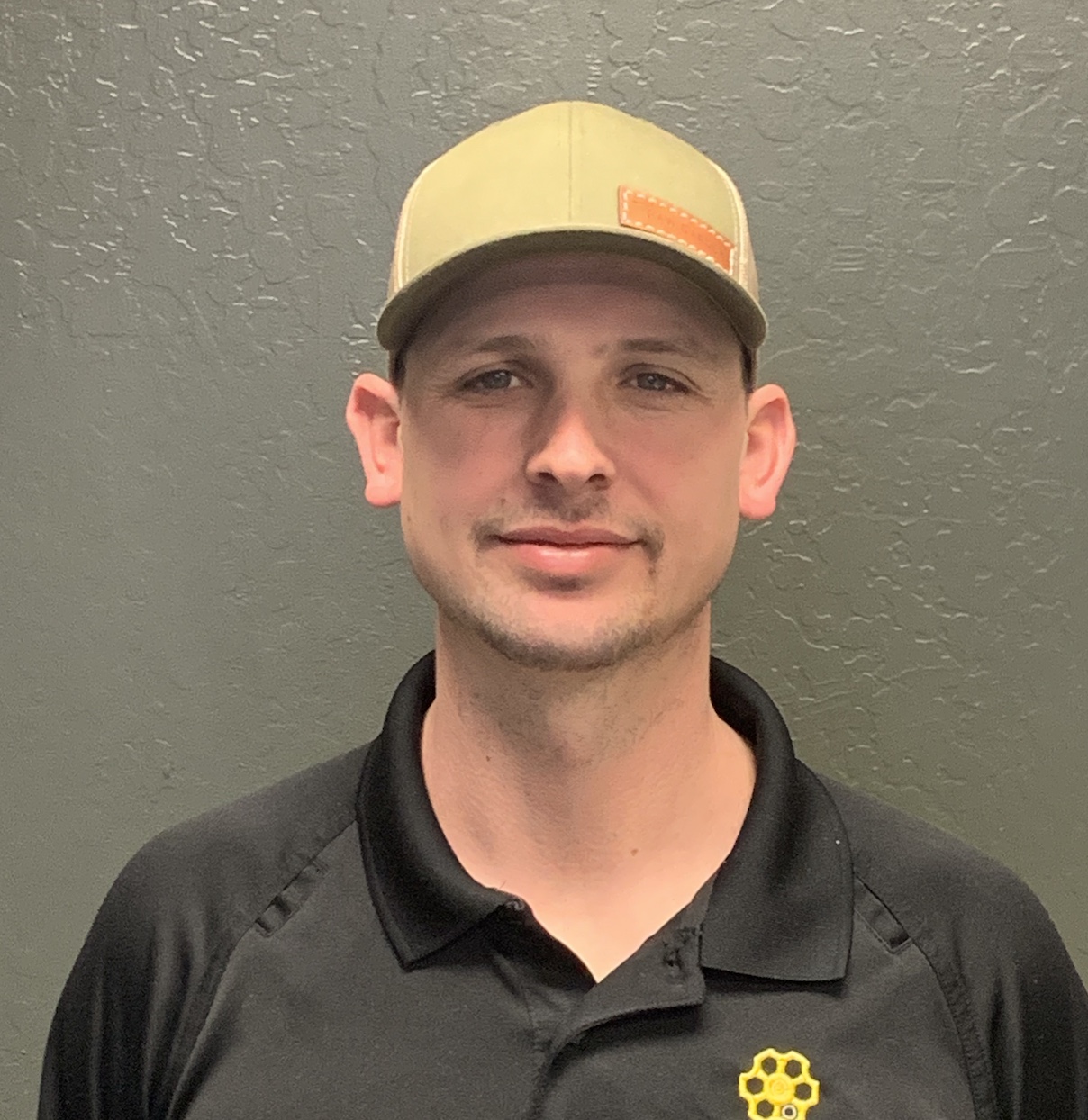 "One of the companies I recommend most often to my security officer students has always been Guardian. I love the Guardian culture. I just wanted to be a part of it and a lot of staff have already been my students. It was a seamless transition and opportunity to continue to help and grow the private security and law enforcement community." – Lt. David Spaid
When asked what skills Lt. Spaid would bring to the table, he stated his plans to bring his knowledge from the public and private sector as well as my experience in tactical training. He further explained he has had experience working with many different types of managers, Sergeants and Lieutenants and ultimately this shaped his own style of management. Lt. Sapid further explained, "My focus is on officer safety and liability for both the employees and clients. I know that in order for a client to be happy my team of security professionals need to be happy, 'first'."
Then we asked Lt. Spaid if he could "change one thing about the industry" what would it be and why? He explained, "The optics of what a security officer is and how they are treated, not only by the public but by management and clients. The amount of work and difficulty a good officer deals with deserves recognition and respect."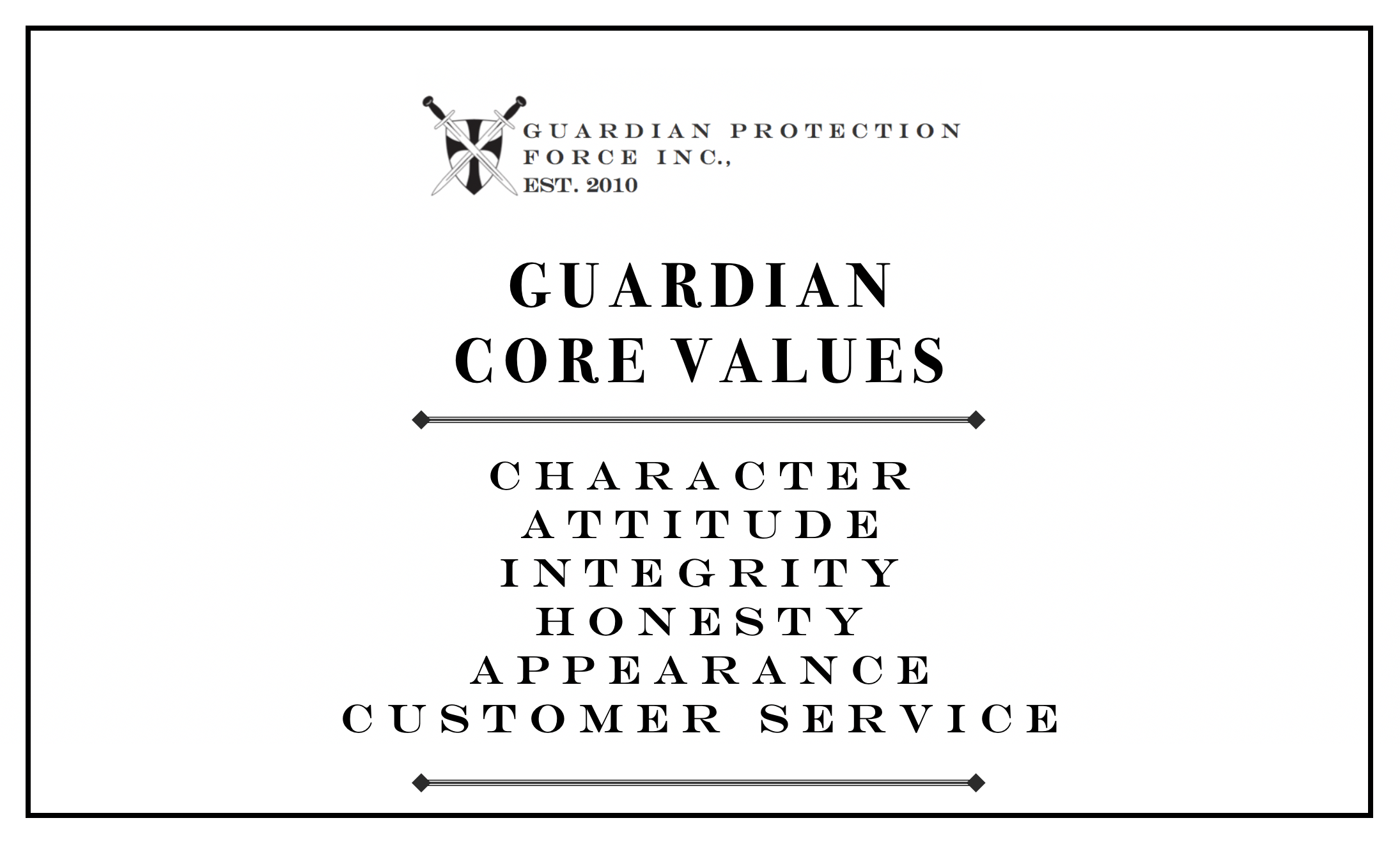 GPF Core Values are critical to our company culture as Security Professionals, so we asked Lt. Spaid to explain how he plans to into integrate these Core Values as an Operational Manager, he explained: "Integrity means everything to me. I operate on a 'what do you want to know' vs a 'need to know' probably more often than I should. Transparency is a big deal to me. When you mislead or don't share with our staff, it can lead to feelings of distrust. I am honest to a fault sometimes. However, there are times when I want to share 'how' we do things but can't without revealing the 'why' as well. Naturally, I will never put someone in a position that forces them to violate any law or of their own moral code.
We are all humans first and we need to remember that."
Next we asked Lt. Spaid how he envisions the Private Security Industry evolving in the next 5-10 years, he described his observations of how dynamic the field is and how it is constantly changing. He further explained, "I entered the field in 2010 and things were very different than they are now. I am excited for the future. I am hopeful that certain policies will ultimately lead to new opportunities for private security. We are seeing that change starting now and I envision its growth as time goes on. The more opportunities our officers have to prove their professionalism in the field will only increase the respect they receive as well as their pay. Anyone who knows me from SAFTA knows how passionate I am about pay and better roles." He went on to explain how he will work to continue that mission by helping Guardian Protection Force Inc., grow from the inside out. 
Finally, we shared with Lt. Spaid the company theme for 2022, Evolution. We asked him how he plans to help GPF "Evolve" in this new role, here's what he shared: 
"I am very excited for the future of GPF."
Furthermore, he explained, "when representatives of Guardian would come to SAFTA and recruit, I would often tell my coworkers that 'if I ever wanted to go back into security management, I would only want to do it with Guardian Protection Force'. I am going to continue and grow GPFs training standards, civility and make sure our officers get home to their families. I will focus on de-escalation techniques and hear from officers of their experiences. I believe there is always something I can learn from my classes. I like to give officers a platform to share what they've dealt with, good or bad, so we can learn from it and continue to 'evolve' together."
Last modified
Wednesday, 04 October 2023