Armed Forces Day
Saturday, 21 May 2022
Celebrating
Armed Forces Day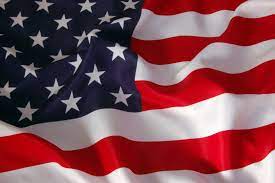 Happy Armed Forces Day!

You know us, we rarely pass on an opportunity to salute and acknowledge our men and women in uniform. But there is a question that few think to ask.

Why don't people know about Armed Forces Day and what is the difference between this day, Memorial Day and Veterans Day? Also do I get time-and-a-half for working today? Before we dive into these questions, here's a brief history of this holiday: 
Armed Forces Day was the brainchild of
President Henry S. Truman
in 1949 and he stated
that every third Saturday of
May would be used to
celebrate the Joint Armed Forces.
The goal was for the Country
to come together and thank
all the branches of the U.S
Military which had been unified
under the Department of Defense.
Originally, this day was not designed to be a national holiday, however, in March of 1961 President John F. Kennedy signed the Presidential Proclamation 3399 (75 Stat. 1038) declaring that Armed Forces Day was a national holiday. So yes, State and occupation pending, you should get time-and-a-half if you work today.
The difference between the holidays is simple: Armed Forces Day is for active duty and reserve troops.
Veteran's day is for the Vets, those that served and got out alive. Memorial Day is for those service men and women who did not come back, the brave souls who gave their lives for freedom and liberty.
This is probably why most people aren't too familiar with Armed Forces Day.
While there are parades, marches, flyovers, and revelry toward our active fighting forces; there is clearly more recognition given to veterans and even more so to those who fell in the line of duty. It can be speculated that there is a kernel of resentment in the hearts of Americans when it comes to Armed Forces Day. After all, few throw parades for IT workers, janitors, and desk jocks.
Speculation aside it is clear that those who have joined the military deserve all the respect and admiration that they are due.
Guardian Protection Force has always seen the value and benefit of hiring those that have been in the military. These security professionals often portray great character and possess an almost instinctual understanding of hazardous situations.
GPF is proud of our active-duty service men, women and veterans
who make up over 50% of our staff.
We go out of our way to make sure our
active duty and reservist officers
have their needs met,
should they be called to help with disaster relief like fires or riots.
In Closing, to all our brave fighting
men and women out there - and their families 
We Thank You.
"Guardians come from all backgrounds,
but superheroes are called to work here."
– Ashlee Cervantes
Last modified
Saturday, 21 May 2022