A Tale of Two Turkeys
Thursday, 24 November 2022
A Tale of Two Turkeys
Each year many of us enjoy the tradition of the President pardoning the Thanksgiving turkey. This simple act of mercy to a simple farm bird, gives us a warm feeling in our hearts and helps unite the country on a day that encourages unity. The tradition of pardoning a turkey on Thanksgiving dates back to the JFK administration.
However, the origins can be traced back to a hundred years prior. In 1863 President Abraham Lincoln granted clemency to a turkey, and while this act of compassion didn't continue during the 19th century, it did set its mark in history.
"Let's keep him going," President Kennedy said, on November 19,1963. The president, surrounded by aids, watched with a smile as a sign laced with a golden ribbon and bow was draped around a large white turkey sporting a peculiar underbite. "Good eating Mr. President," the sign read.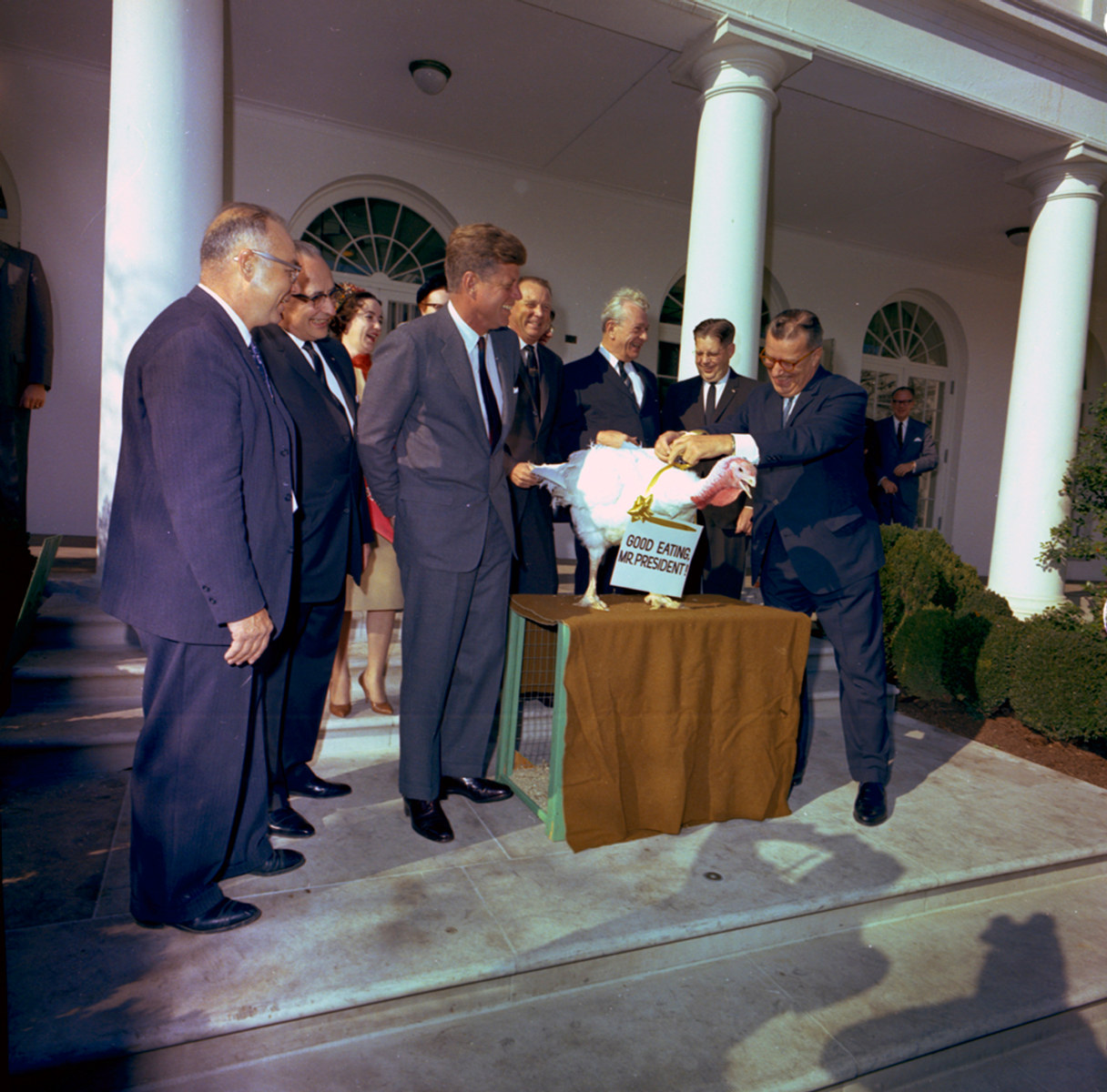 Photo Credit: White House History 
You may ask, why is such an
event relative to the security field? 
During the Obama administration two turkeys from Foster Farms in Northern California left the farm and traveled to the airport via special motorcade escorted by their own secret service and executive protection entourage.
During their journey to D.C but the turkeys flew aboard a private United Airlines jet and the plane's designation was changed to "Turkey One".
If you think about it, such excessive methods are not unexpected. After all this is the President, we are talking about and all things the President goes near must be secured.
However, this is a tale of two turkeys.
And while the President may often pardon one or more birds, there is another turkey that, strangely, gets hardly any protection and is not pardoned. I'm referring, of course, to the Thanksgiving turkey that the President eats. Where does this turkey come from? Is it some government run super farm that genetically grows the fattest heartiest most perfect turkeys? No, the answer is simple, the grocery store. Yes, it's true, just a typical grocery store.
Which store?
Nobody really knows, because the white house staff shop for food in plain clothes and at multiple stores.
There are no motorcades, no armed bodyguards, no holiday security to escort these individuals. In the simplest way imaginable, the white house staff protect the president through anonymity. If your goal is to poison the President, then you'd have to poison an entire food network, which may include several product inspection check points. Not a very feasible plan.
It may seem strange that the White House is a place where turkeys are both pardoned and devoured, however, one thing cannot be understated. The fact that this tradition has carried on for nearly 70 years, speaks volumes about the men and women who make sure both turkeys arrive safe and sound, in time for Thanksgiving.  
We here at
Guardian Protection Force,
would like to wish you a very
happy & safe Thanksgiving.
Read More About the Original News Article and Tale of Two Turkeys Here. 
Last modified
Wednesday, 04 October 2023