Dale Seago Background
Monday, 13 March 2017
Dale Seago -- Have Budo Will Travel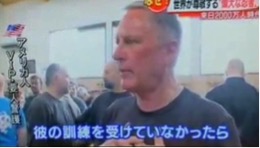 (Dale Seago interviewed in Japan on Asahi TV News, April 2016)
Dale is the founder and senior instructor of the Bujinkan San Francisco Dojo. After a number of years in other arts, in 1983 while on active duty as a military intelligence officer he discovered the Bujinkan: An organization based in Japan teaching ancient Japanese martial arts, including the last surviving historic ninja traditions, and headed by Dr. Masaaki Hatsumi. In 1989 Dale passed the 5th degree black belt test given personally by Hatsumi sensei, becoming one of the first 20 licensed instructors in the United States. He was promoted to the Bujinkan's highest grade in 2005, and in 2015 he was awarded the honorific title Yūshū Shihan.
After 33 years Dale remains a dedicated student of Hatsumi sensei and travels regularly to Japan for further training. In his efforts to faithfully transmit the teachings of the Bujinkan he focuses on practical, "real world" applicability, aided by his training and experience in two military service branches (as a Marine Corps NCO and a commissioned Army officer) along with years of experience in several areas of the security industry including executive and dignitary protection.
In June of 2016 he retired from his management position with the United States' largest security company to focus on teaching, consulting, and special-purpose self-defense and protective tactics training activities under the "Have Budo Will Travel" umbrella.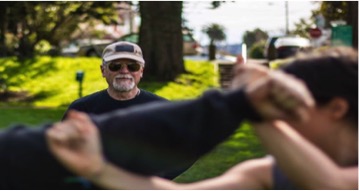 Last modified
Monday, 13 March 2017