Happy Labor Day & GPF Office Closure
Friday, 02 September 2022
HAPPY LABOR DAY 2022 
We are so thankful for all the security professionals out there working through this 2022 Labor Day Holiday weekend. Working through a heat wave to keep our clients safe and secure - there is no prouder work.
We are proud to pay all security professionals a holiday pay rate working on the Labor Day Holiday.
This year, we are also excited to share a bonus being paid to any officers beginning a security shift between 6:00PM Friday September 2nd - 6:00PM Monday September 5th.
This is never enough to thank those true Frontline Responders,
but it's a step in the right direction.
WE THANK YOU GUARDIANS.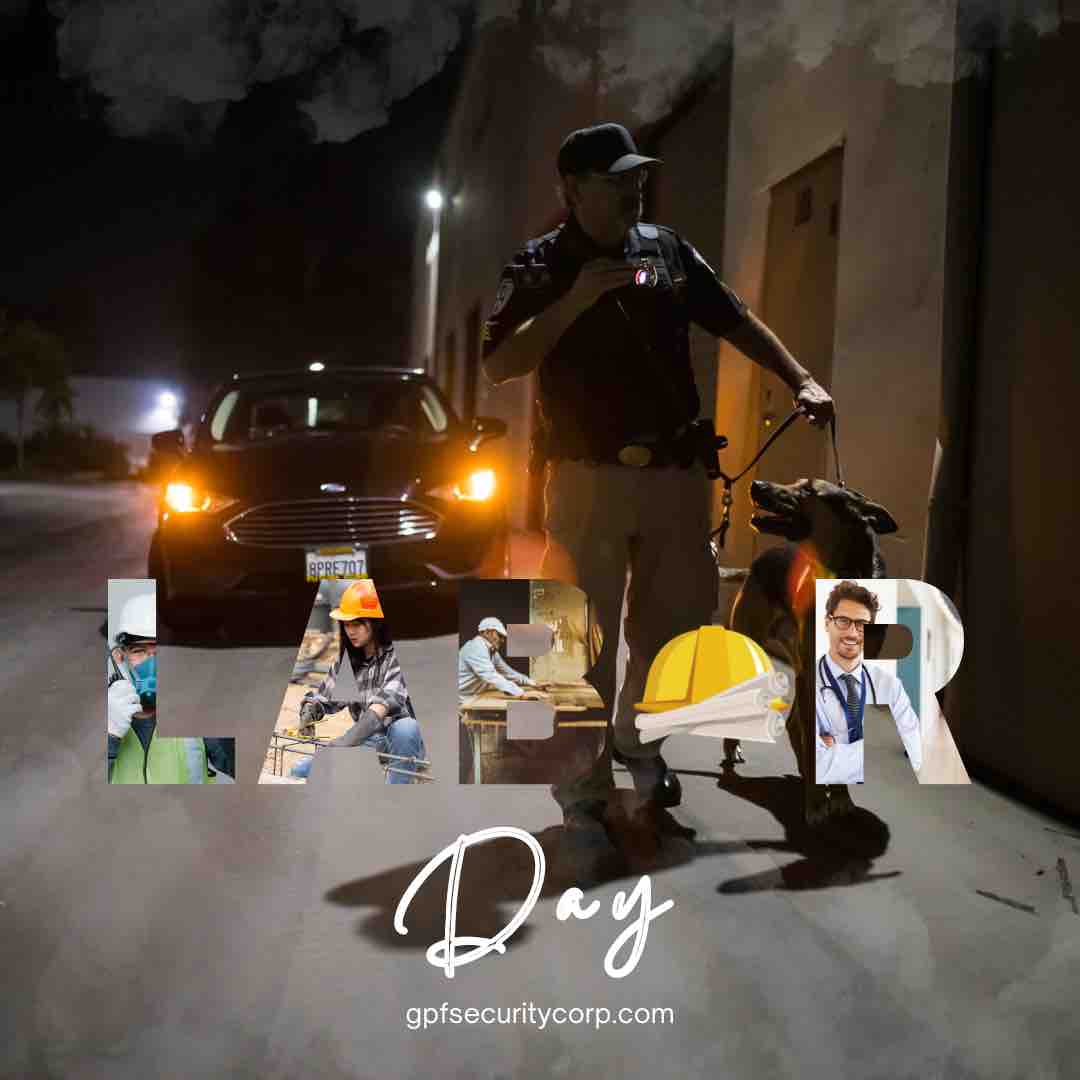 OFFICE HOLIDAY UPDATE: Our Administrative and Security Field Management staff work 24/7-365, including Holidays. However, our office building is closed in observance of the Labor Day Holiday on September 5th, 2022. The phone lines will ring through to After-Hours Dispatch until normal business operations return Tuesday September 6th at 8:30AM. 
Last modified
Friday, 02 September 2022