Jill Biden Bodyguards Joe Biden
Wednesday, 04 March 2020
Just weeks after we posted a blog on "Presidential Candidates and Security Measures" showing the deficiencies in personal security for Bernie Sanders, yet another candidate faces a breach of security compromising their personal safety. 
Current presidents are well
secured with secret service, however,
presidential candidates may not be.
As an Executive Protection Agency we often analyze these events to create strategies for clients.
We are seeing a growing number of personal threats towards these candidates and the question around the water cooler is..... Why aren't these politicians hiring their own executive protection agents?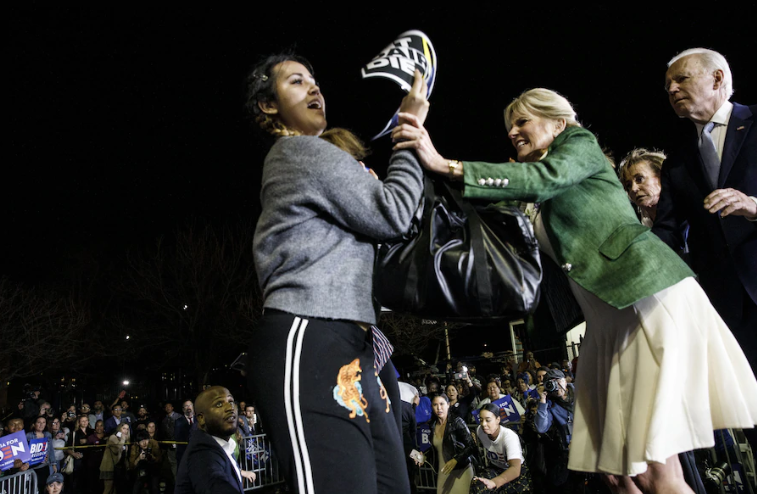 Here's a Quick Recap:
On March 3, 2020 Joe Biden begun to give a speech. His stage was overtaken by protesters.
One would expect that executive protection specialists would have handled the situation and ensured the presidential candidate maintained as little interruption as possible.
What occurred was far different.
Jill Biden intercepts the protestor and several other people who are obviously not trained for this type of event attempt to gain control of the situation. 
Disclaimer:This is not a political post. We do not support or condone any political figures. This publication is intended to inform the public about security related issues concerns and events. 
Just in Case URL: https://www.washingtonpost.com/nation/2020/03/04/jill-biden-joe-biden-protesters/
Last modified
Wednesday, 04 March 2020